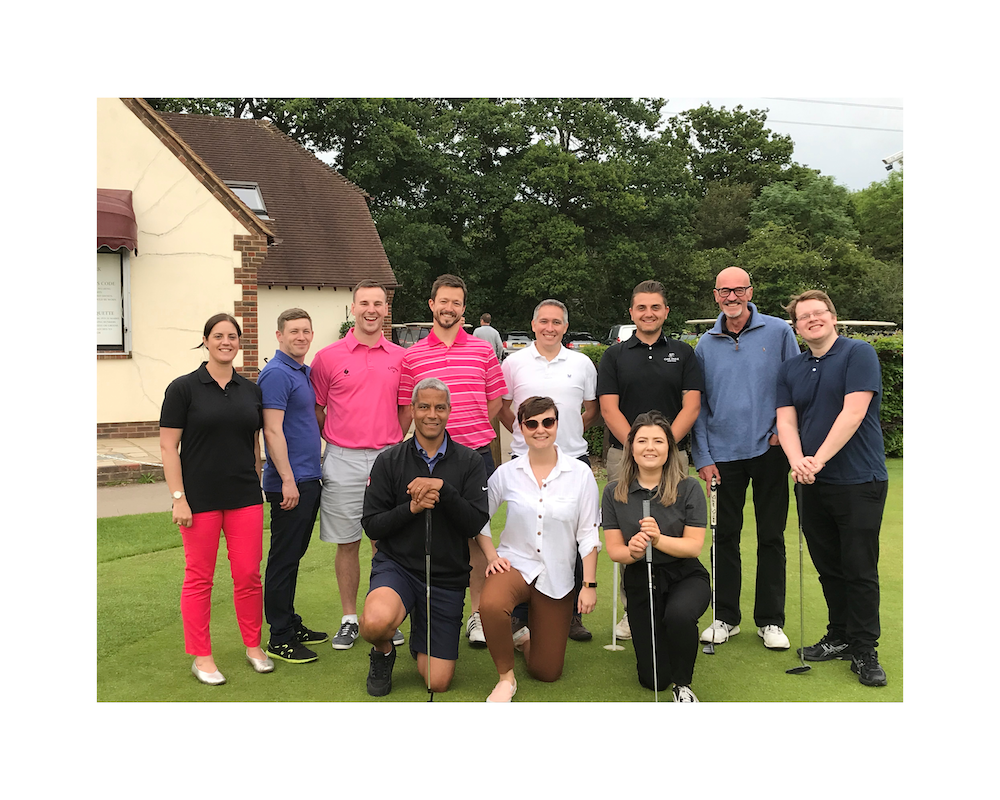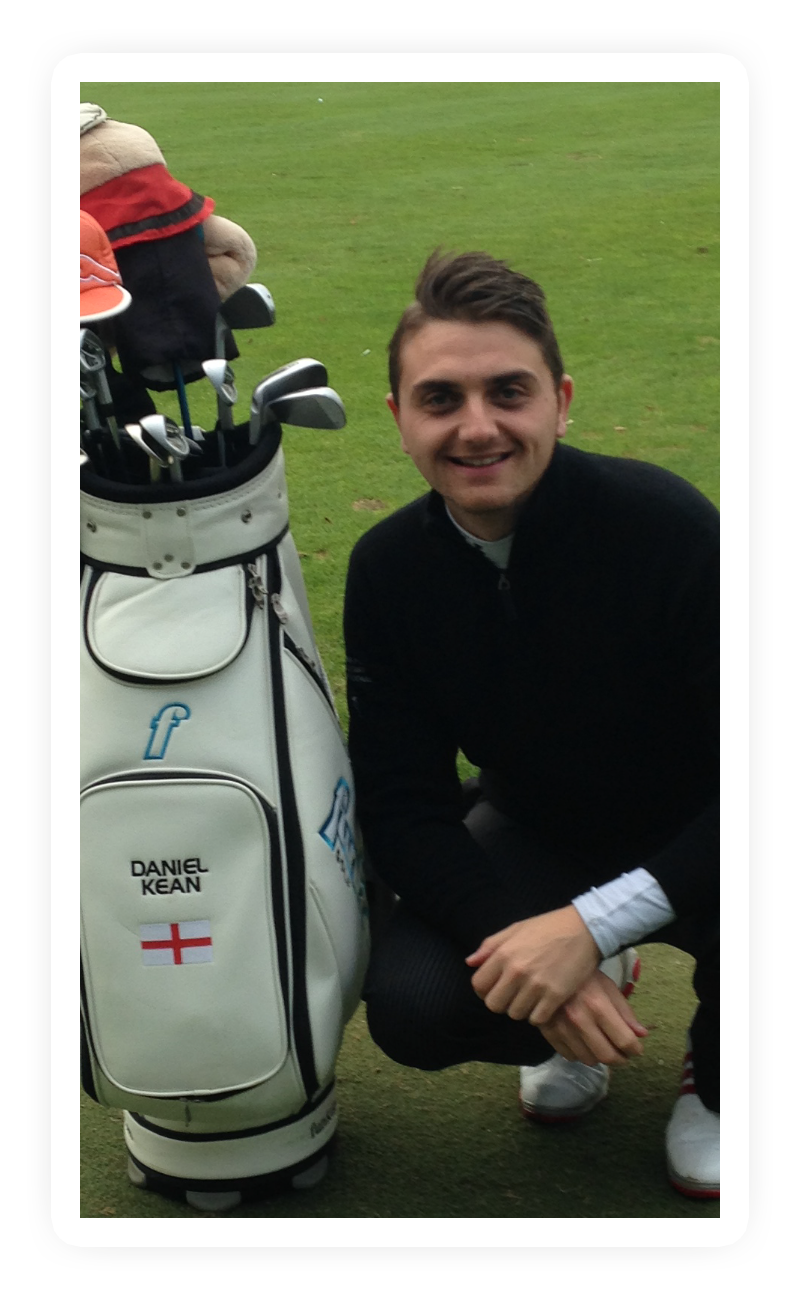 Here what Dan's pupils have to say…
"Dan has given me the confidence to get out on the course and enjoy golf with my sons. In just a few short months I have considerably reduced my score and hoping to break under 100 in my first season."
Read more about Deborahs Journey
As an absolute beginner I joined Oak Park golf club last November and signed up to the Beginners Hub programme which included 12 sessions from Dan.
Dan very quickly put me at ease and was very clear in his explanation and demonstrations for each learning point. He was excellent at breaking down the swing into bitesize lessons giving me great drill exercises for practicing on the range.  I really enjoyed the pitch and putting sessions to improve my short range shots and just recently took a 1.5 hour session out on the course to look at tips to improve the awkward lie shots on the Woodland Course hills!
Dan has given me the confidence to get out on the course and enjoy golf with my sons. In just a few short months I have considerably reduced my score and hoping to break under 100 in my first season. I know I have a lot still to learn but I am looking forward to a monthly lesson to keep improving all aspects of my game and qualify for a half decent handicap.  Deborah Lucas.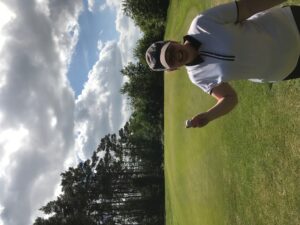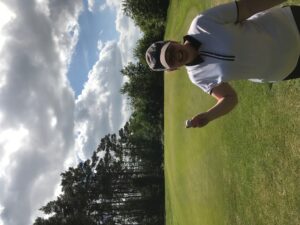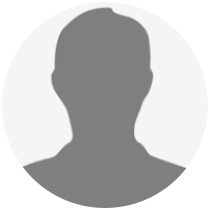 "I can now confirm my official handicap has reduced from 37 to 26 so you didn't ruin my swing, you absolutely gave me the tools to make that difference."
Read more about Tony's Journey
I just wanted to give you an update on where my golf game is following my work with you since I joined your Golf Hub last year.
As you may remember, I came to you following a ten year break from golf which had basically put my game right back to square one. As a Golf Hub member, I could play the village course but only at certain times, but what it did give me was 12 lessons with yourself. As I had previously played golf before my ten year break, I guess I had developed some really bad habits and this meant you had to basically build my swing again from scratch. Whilst this was frustrating for me and at times I wanted to give up, you have always been encouraging and willing to keep examining my swing, even outside of lesson times, to get me back on track. I am certainly not the most patient of pupils, so I commend you for not giving up on me (I probably would have done if I had been you).
Anyway, when we were put into complete lockdown in March and not even able to come onto the golf course, I had time to concentrate on the drills you had given me over the year and even though we couldn't do anything one on one, you were still available to check my swing through videos on Whatsapp. I spent hours in my garden just swinging the club and using the drills you gave me and as a result, when we got back onto the golf course, I noticed a miraculous change in my game. Shots were becoming longer and straighter and seemingly more effortless. This led to me reducing my handicap from 37 to 27 in about 8 weeks and included several wins in my goal farm society competitions and a third place in the July Village Qualifier with 39 points. After that, I was still playing well within my society and other qualifiers, but I felt I needed something extra, something seemed to be missing. It was at this point that I booked a playing lesson with you so that you could check my swing was still in line with what we had previously worked on, with an emphasis on me getting more compression with my irons. Also, I asked if I could talk through how I was seeing each shot on each hole and then compare that to how you, as a teaching pro, saw the same shots. It was great to hear that again, some of the thinking you had taught me through my Golf Hub experience was still there and in fact a lot of the time, my thoughts were pretty much the same as yours anyway. You also helped me with reading greens and sticking to a routine on the greens as well as a consistent pre-shot routine from tee to green. Finally on that lesson, you gave me a rotation drill to ensure I was clearing my hips properly on every shot. This is a very simple, but effective drill and easy to visualise when out playing on the course.
I am delighted to tell you that in today's Village 18 Hole Stableford Qualifier, having practiced for hours with the rotation drill you gave me, I came first with a total of 42 points (with one blob on the card). I have to be honest and say that on a couple of occasions during the round, I went back to my old swing, but overall, my game was very compact and a lot more consistent. It's a great platform to move forward from.
I think my message to any of your other students who may find small changes awkward or uncomfortable, would be to stick with it, believe in what Dan is teaching you and practice, practice, practice. Honestly it will come. I am really not the most patient of people and I want instant results (which of course is never going to happen), so if I can get to a place where I'm happier with my game and my progress, then you can.
Thanks again Dan, I can now confirm my official handicap has reduced from 37 to 26 so you didn't ruin my swing, you absolutely gave me the tools to make that difference. We shall continue with our lessons moving forward, as I want to be a 20 handicap by the end of this season.
"Now after one year and playing only my second ever  18 hole at sherfield oak, I hit 104, a scoreline I am so proud of. You helped me achieve this."
Read more about Sreejesh's Journey
I have been meaning to write this for a while, I wanted to get into golfing around August 2019. When I walked in for the free golf advice offered at Oak Park for people keen for golf and to help them get into sports.   My golfing ambition would have ended just after that meeting , if you had not lent me a 9 iron to play with and let me keep it with me to try out at driving range.  I got the hook of it and got my Yonex club set  as you recommended.  The lesson I had with you gave me confidence especially by learning "what is best for player rather than what is sexy " is approach I liked about your coaching.
Now after one year and playing only my second ever  18 hole at Sherfield oak I hit 104 a scoreline I am so proud of. You helped me achieve this. To add I also did a golfing challenge for charity and this 18 hole game was one of four that I have played.
To add –  Thanks for all the support and it's your coaching and guidance that has helped me achieve this. I  did 45 holes on Saturday and 36 on Sunday.  Saturday I did one 9 hole in 49 blackwater , first  18 hole 127 oak park(two round of 9 hole course went alone ), second 18 hole 104 Sherfield Oak, Sunday first 18 in 124 oak park (went alone), second 18 in 114 Sherfield Oak .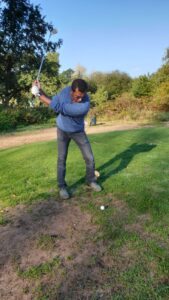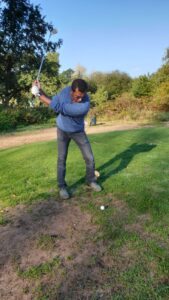 Frequently Asked Questions
QUESTION
Can you do me a special deal on lessons?
ANSWER
I can offer bespoke packages designed for yourself and to the desired cost but no I do not offer deals on what is already offered.
QUESTION
If I am unwell and can't use my lessons can I get a refund?
ANSWER
in this unfortunate event, it will be up to coach discretion on a refund but lesson vouchers will always be held, saved and extended to allow recovery
Got a question? Get in contact.